Next year will be my 25th year at AccuWeather. In 1995, I graduated with a B.S. in Meteorology at the University of North Carolina at Asheville. The mid-1990s, of course, was the beginning of the Internet era, specifically the World Wide Web.
They didn't teach HTML in universities at that time, but I learned how to write HTML and do UNIX system administration on the side while I was in school. After I graduated, the job market in meteorology was very tight because of a government hiring freeze. While working for a startup Internet Service Provider in Raleigh, N.C., I applied to AccuWeather to become a forecaster, but they ended up hiring me to help with their fledgling Internet department.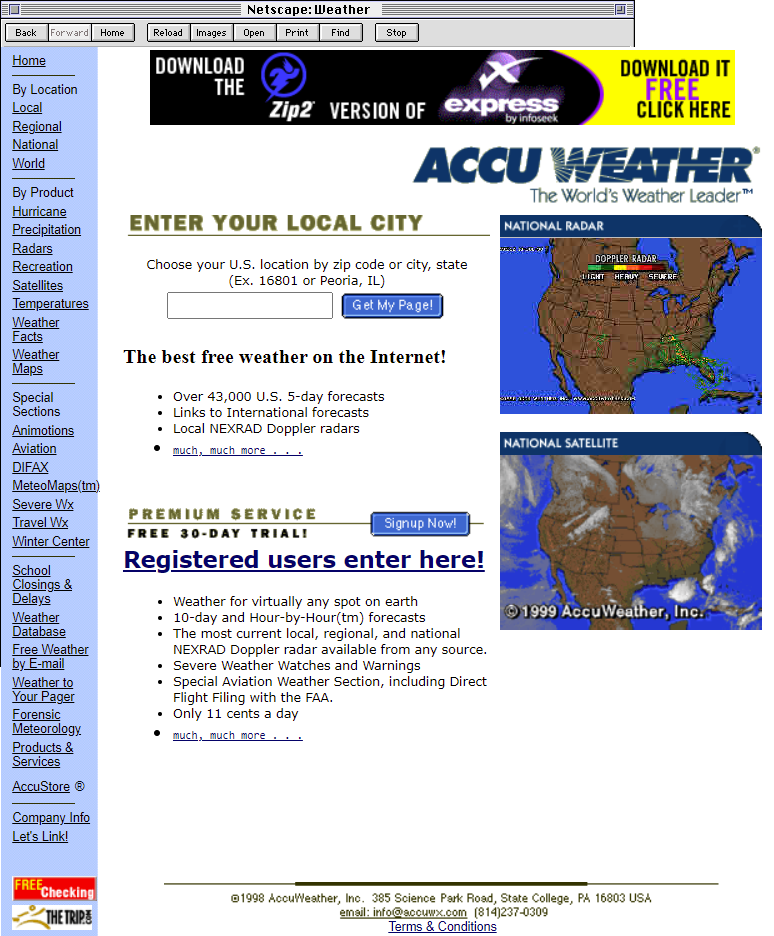 I'm a meteorologist by training, but during my time here, I have worn many hats, as they say. I've done web design, programming, writing, editing, graphics creation, blogging, subscription services management, community management and social media.
Today, I'd like to talk about weather graphics, specifically weather maps, which have been an ongoing theme through all my years here. Compelling multimedia has always been a huge part of AccuWeather's business – and we'll be celebrating our 60th anniversary next year.
In 1974 (the year I was born!), AccuWeather was selling weather maps the only way they could, via fax. In 1983, we offered ready-for-air television graphics, which were transmitted via satellite to tv stations in 1986, and new modem services like Compuserve and AOL beginning in 1990. By 1993, you could dial directly into AccuWeather's modem bank and download weather maps and information through a service called AccuData. This "sizzle reel" from 1988 shows our latest wares:
You'll notice in that video that we had automated maps showing radar and satellite data, but the crucial differentiator was our hand-drawn graphics. At that time, maps showing complex weather variables (fronts, pressure systems and jet streams) couldn't be automated. We had a team of meteorologists who would draw the maps by hand on paper and give them to a graphic designer, who would turn them into full-color graphics with Photoshop. This was a luxury most weather companies couldn't afford, and it continues to be one of our "value-added" products to this day.
When I started working at AccuWeather in 1997, we were starting to move TV clients, AccuData clients and early web clients from 4-bit 16-color graphics (as shown in the video above) to 8-bit 256-color maps. The pixel size (on a computer screen) jumped from 380x240 to 768x512. These graphics carried us through the 2000s, and we upgraded the look of the graphics in 2003 when we were able to do 32-bit (millions of colors).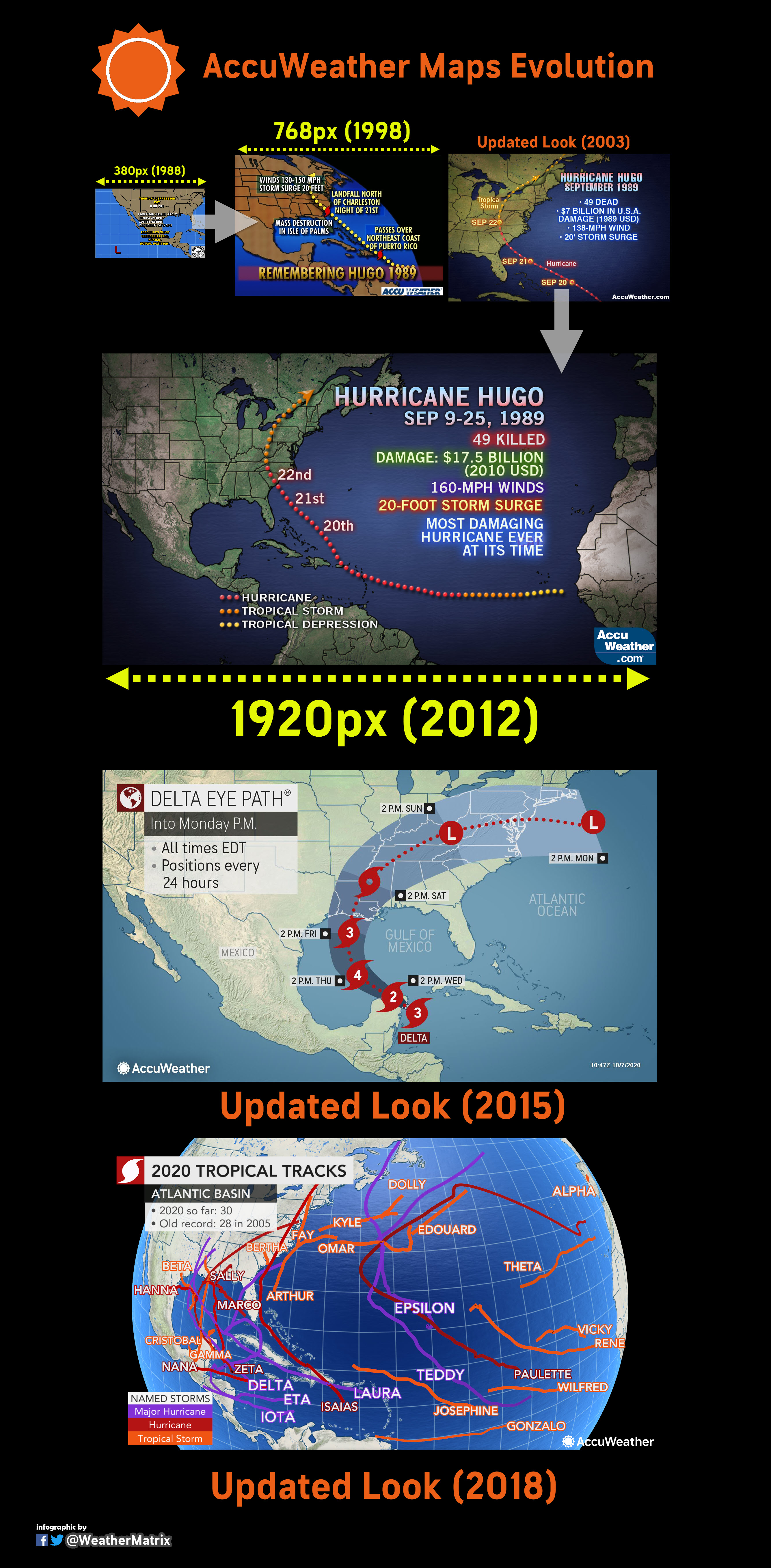 In 2012, we went to "HD" 1920x1080 size graphics, and then we did another redesign to them in 2015. In 2018, we added HD graphics from our AccuWeather TV Network to the stories as well. Above is a comparison of what the different sizes look like. Quite an improvement over 30 years!
Over the years, I've been fortunate to be able to create new positions for myself, again and again, that were on the cutting edge of AccuWeather's internet efforts. This month, I am moving from my Social Media Manager position at AccuWeather to a position as Senior Weather Editor.
Through this new position, I'll be able to write and edit AccuWeather.com news stories (which also go to the AccuWeather app). I'll also be researching weather data that can give our articles a unique spin, quantifying the weather for our users (answering questions like "Is this snowstorm in Boston the largest in February?" or "Are we forecasting the coldest Memorial Day in California?").
Recommending or creating maps, graphs and visualizations for AccuWeather.com will continue to be crucial to the success of our editorial team, and I'm proud to be part of it.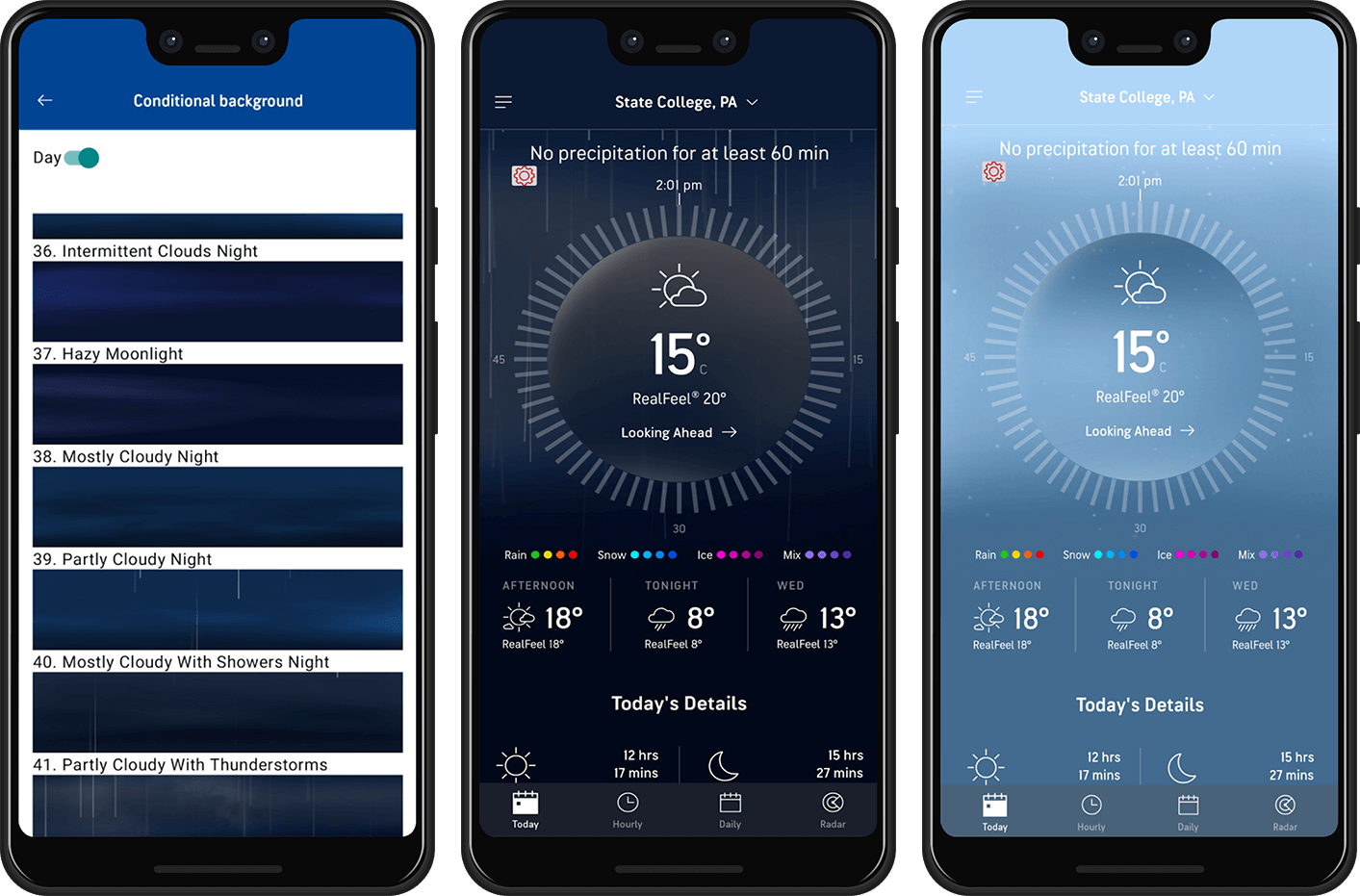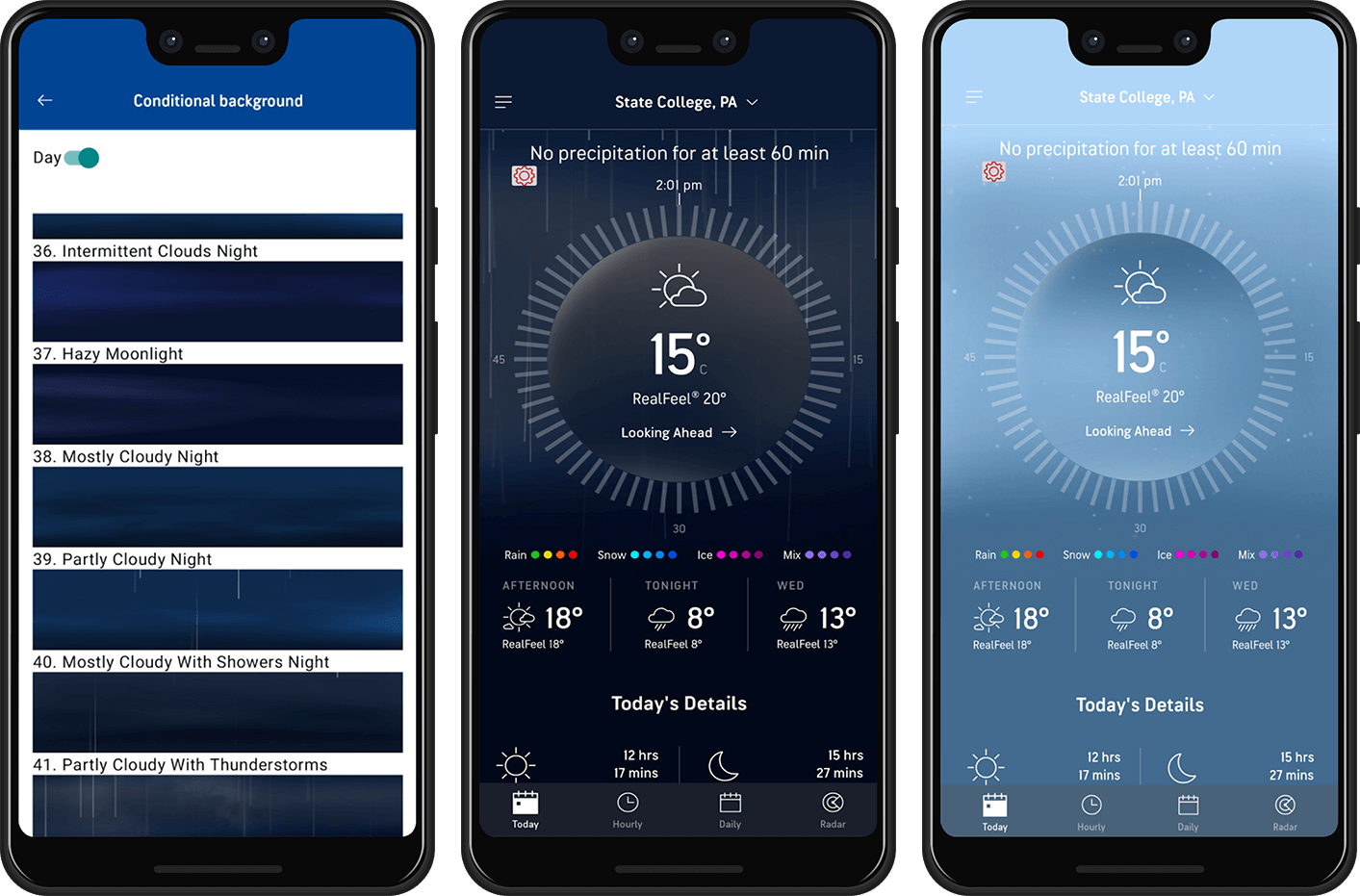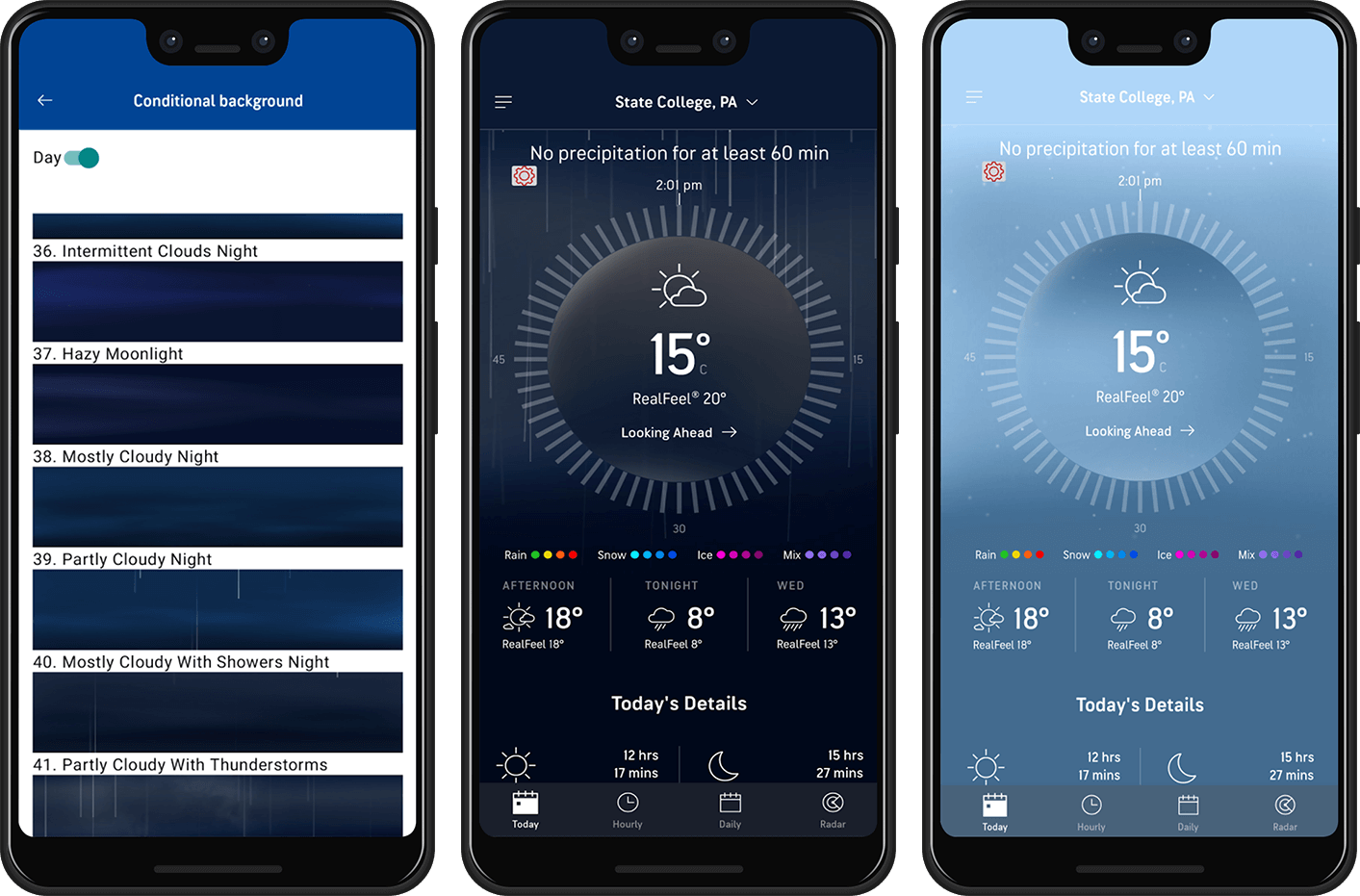 ---
AccuWeather Enterprise Solutions, the world's leading commercial weather source partnering with more than 240 of Fortune 500 companies and thousands of businesses and government agencies worldwide, provides the most accurate, actionable weather data, forecasts, and intelligence that saves lives, protects property, drives revenue, minimizes risk, increases productivity, and more for clients worldwide. AccuWeather Enterprise Solutions has focused on the business impacts of weather for over 50 years, serving clients in all 50 states in the United States and worldwide including all of North America, Europe, Africa, Australia, South America and Asia. Clients across all industries rely on AccuWeather Enterprise Solutions for the most accurate weather information and insights to drive quantifiable business results. Government and emergency management agencies also rely on AccuWeather for the best forecasts of severe weather events - floods, tornadoes, hurricanes, cyclones and others - available from any source. By forecasting and communicating the weather the most accurately and effectively worldwide, focusing on impacts - telling people how, why, and what they need to do in order to save lives and minimize losses - AccuWeather has saved tens of thousands of lives and tens of billions of dollars in property damage.
Press Release
AccuWeather Introduces First-Of-Its-Kind Brightness Index
AccuWeather announced today the creation a new patented index to give people a better characterization and description of the weather they will experience that day and in the future: the AccuLumen Brightness Index™.
Wed, 08 Nov 2023 20:48:46 GMT